Citizens UK Council sets National Agenda
Representatives from Citizens alliances across the country came together at the recent Civil Society Summit to agree on a National Agenda that will guide Citizens UK's work at the national level over the next few years. Find out what the five priority issues at the heart of our new National Agenda are.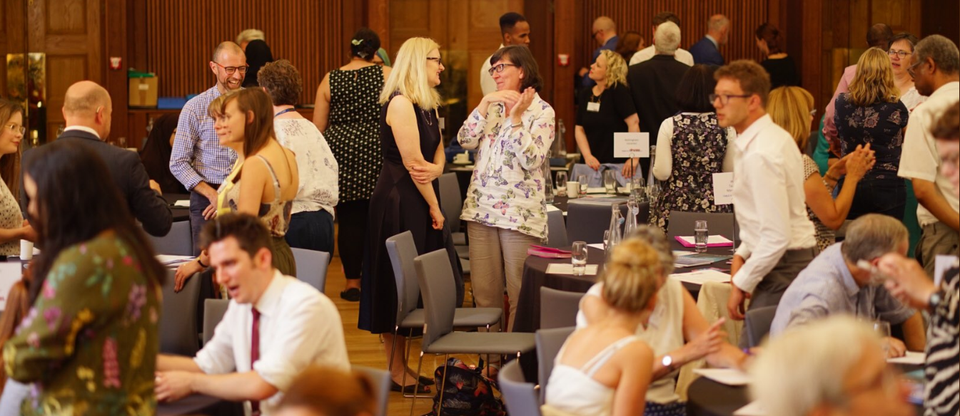 The role of the Council is to act as the democratic body of Citizens UK. We would not exist without our dues-paying member institutions; it's therefore vital that leaders from those institutions are able to set the agenda for our work both locally and nationally.
The vote that took place at the Summit in June was the culmination of a six month long process which saw Citizens Chapters conduct a listening exercise to reflect on the many different campaigns that Chapters have been running. This allowed the Council to identify priority campaign issues which Council representatives voted on. Each campaign issue was presented by leaders who outlined why Citizens UK should be organising on these issues at a national level.
Council members ranked the priority issues in the order below. This gives us a democratic mandate for the change that we seek when engaging with decision-makers such as central government.
1. Mental health
At a local level, Chapters will identify local drivers that act as social determinants of poor mental health, such as noise pollution or poor employment conditions. They will identify changes to local services or policies that would make a positive difference to people's mental health, such as increasing the funding levels of Child and Adolescent Mental Health Services.
Chapters also undertake to expand early intervention projects such as the Parents and Communities Together (PACT) project that has been pioneered by South London Citizens.
Seeing as mental health is a relatively new campaign issue for Citizens UK, following this vote which has made mental health our top priority, we aim to conduct more research to identify where we are best placed to win national change on mental health. This could mean campaigning for the Government to ring-fence mental health funding, to reduce waiting times for young people and to increase mental health support in schools, for example by making counsellors available in every school.
You can watch this video of Carina Crawford-Khan, our Organiser leading on mental health, talking about our plans.
2. Migrants and refugees
The Council has agreed that we will continue to campaign on refugee resettlement, the cost of citizenship and the provision of English for Speakers of Other Languages (ESOL).
On resettlement, we are calling for the level of resettled refugees that the Home Office takes each year to be increased from 4,000 a year to 10,000 a year and for the Government to maintain current levels of funding to enable local authorities to keep resettling refugees. On citizenship, we are calling for the fees for children applying for British citizenship to be reduced from £1012 to their cost price of £372. On ESOL, we call on central government to provide adequate funding, on Local Authorities to appoint Officers to better coordinate and promote services and on employers to offer paid time off to their staff who attend ESOL classes.
You can watch this video of James Asfa, our Organiser leading on migrant and refugee campaigns, talking about why this matters.
3. Housing and homelessness
Citizens UK will support Chapters that are campaigning for more Community Land Trusts to be built in their areas and identify ways in which we can win national change on this issue at the next election, for example this could involve calling for policy changes on renters' rights, redefining 'affordability' and changing landlord licensing laws to protect tenants vulnerable to eviction or experiencing poor and illegal housing conditions who are unaware of their rights.
4. Hate Crime
Our hate crime work will have three strands: young people, public transport and misogyny. On young people, we will provide bystander intervention training for young people in our education institutions, which will empower them to report hate crime. On public transport, we will work with local and regional transport providers to work with us to train their staff on how to tackle hate crime that occurs on public transport.
Finally, on misogyny we are calling on the National Police Chiefs Council to learn from the pilot with Nottinghamshire Police which saw misogynist incidents such as the threatening or stalking of women to be recorded as hate crimes and roll out this police across all police forces in England and Wales. At a local level our Chapters will build relationships with local police forces to get their support; in fact, police forces can voluntarily begin to record misogyny as a hate crime even before national policy on this changes.
You can watch this video of Sylvie Pope, from Manchester University, who has been leading on Greater Manchester Citizens' campaign to get Greater Manchester Police to record misogyny as a hate crime.
5. Fair Deal
With poverty on the rise, we believe that it is important to secure a 'fair deal' for working people in the UK. We aim to do this by continuing to promote the real Living Wage and encourage more employers to accredit with the Living Wage Foundation. We will also increase efforts to promote fair work practices. As such, we ask government departments and public bodies to ensure that all publicly funded projects, such as the Commonwealth Games, pay the Living Wage. We also aim to build a relationship with the responsible Secretary of State so that we can work together to resolve the issues that workers face, for example by running joint pilots that regulate the use of zero-hours contracts. We will continue to run 'know your work rights' workshops in our member institutions.
Finally, we will continue to fulfill our charity objective of strengthening democratic participation: by building new alliances across the UK, develop the profession of organising and encourage more people to vote.
Rev Tim Norwood and Sarah Holtam
Co-Chairs of the Citizens UK Council