Citizens UK, Catholics and the call for migrant justice
Citizens UK, Catholics and the call for migrant justice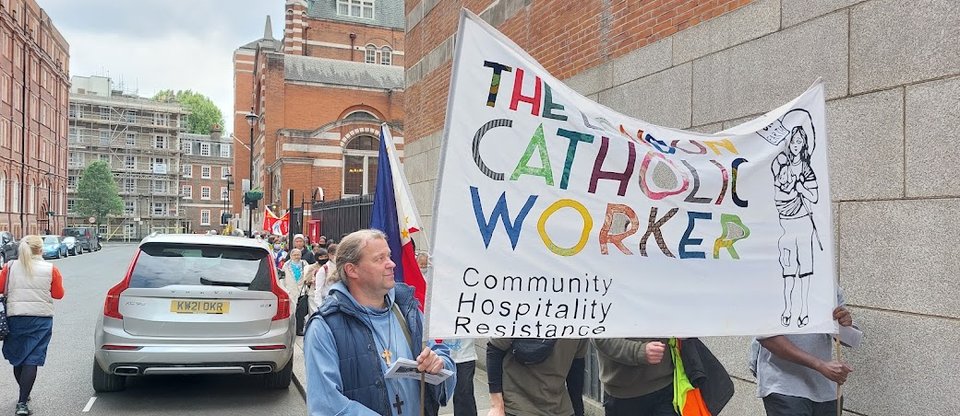 In 2006, the Migrants Mass was introduced by then the Archbishop of Westminster, the late Cardinal Cormac Murphy-O'Connor in collaboration with London Citizens. This call for justice and dignity for migrants, refugees and asylum seekers, is rooted in traditions of Catholic Social Teaching. This includes principles of the common good, solidarity and option for the poor, to name a few.
Since then, London Citizens has worked with Roman Catholic Dioceses of Westminster, Southwark and Brentwood to host an annual Mass for Migrants to coincide with the Feast Day of St Joseph - who is the patron saint of both workers and immigrants. Each year, representatives from local parishes and ethnic chaplaincies attend, which starts with a procession displaying their banners and flags.
In the mid-2000s, Citizens UK initiated migrant campaigns, alongside Catholic parishes in London. Through listening campaigns, we heard the story of low-waged migrant workers who were often exploited through poverty wages and/or their lack of immigration status. Austen Ivereigh was director for public affairs for Cardinal Cormac Murphy-O'Connor, and joined London Citizens as a community organiser to develop this from an issue into a campaign. This work helped to inspire this Migrants Mass, alongside a campaign calling for an earned regularisation for our migrant neighbours without status, called "Strangers Into Citizens" which led to a 15,000 person rally in Trafalgar Square with the support of Cardinal Murphy-O'Connor and many others.
In 2020, at the height of the Covid-19 pandemic, we heard stories showing how particularly vulnerable undocumented migrants were. Because of their undocumented migration status, they were unable to get government support after losing their jobs and were initially discriminated against when accessing vaccines. This launched a new effort to fight for an earned regularisation, now called "Settle Our Status" as a call to action.
What was and remains at stake is the dignity of vulnerable people in our communities. Pope Francis often speaks very clearly on the need to protect the "dignity of the migrant".
"Among them I think primarily of migrants, with their burden of hardship and suffering, as they seek daily, often in desperation, a place to live in peace and dignity" - Pope Francis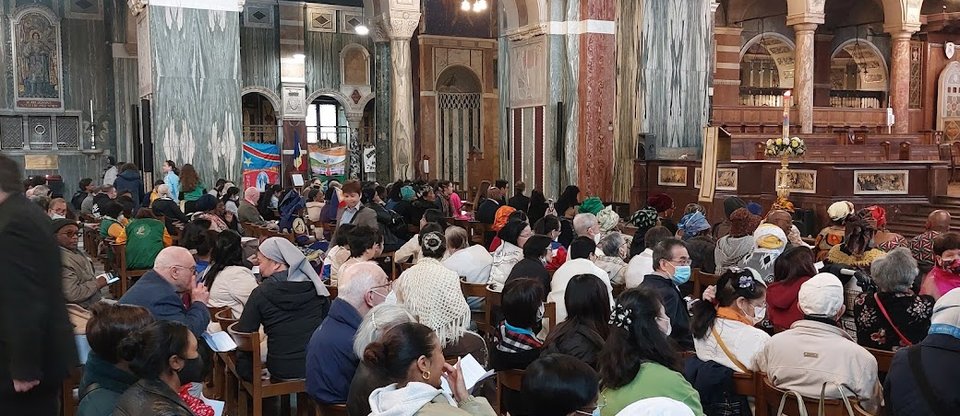 On Monday 2nd May, the 2022 Migrants Mass was held at Westminster Cathedral. Bishop Michael Campbell OSA spoke of our "unity through diversity". A speech by Cardinal Vincent Nichols was played out supporting the campaign for a real Living Wage. Tributes from the Ukrainian Catholic Church on the invasion of Ukraine and the resulting refugee crisis were heard. Leaders from our Settle Our Status campaign spoke giving testimony of what life is like without immigration status.
I've been here 18 years and have a daughter. I have the skills to work within the job shortage list. I would love to get up in the morning and feel like I am doing good by helping others but without papers, I can't work. I know I'm a hard worker. I looked after my friend who died of cancer in 2017, and helped her children. I now look after my elderly neighbour who's had a stroke. Because of my immigration status, men have wanted to take advantage of me and in 2007 we were made homeless because I refused to let go of my morals. For years, I was harassed and threatened with deportation. Just imagine if that was my daughter or another woman. I couldn't go to the police because I was too scared of making myself known. Not being able to walk around without looking over your shoulder all the time or going to bed at night so scared that immigration might come knocking in the middle of the night, makes people lose endless amounts of sleep and has a massive impact on their mental health. All we want is to work, earn a Living Wage and our children to live in dignity. Natasha, Citizens UK leader for Settle Our Status campaign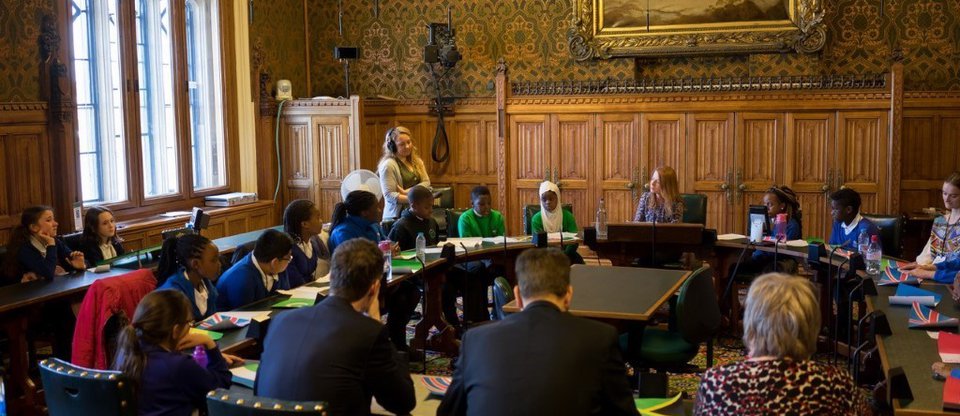 Settle Our Status is calling for an earned regularisation for all those who call the UK home. A number of Catholic parishes have joined our call, meeting with MPs. This includes St Thomas of Canterbury Woodford who jointly led a multifaith team of South Woodford Islamic Centre, Chingford Parish and Redbridge Community Sponsorship Partnership, that met with Iain Duncan Smith MP on this issue.
To find out more, visit the link below or contact froilan.legaspi@citizensuk.org
Posted by Lauren Del Fabbro on 1 Jun, 2022