Citizens UK calls on Premier League clubs to become Living Wage Employers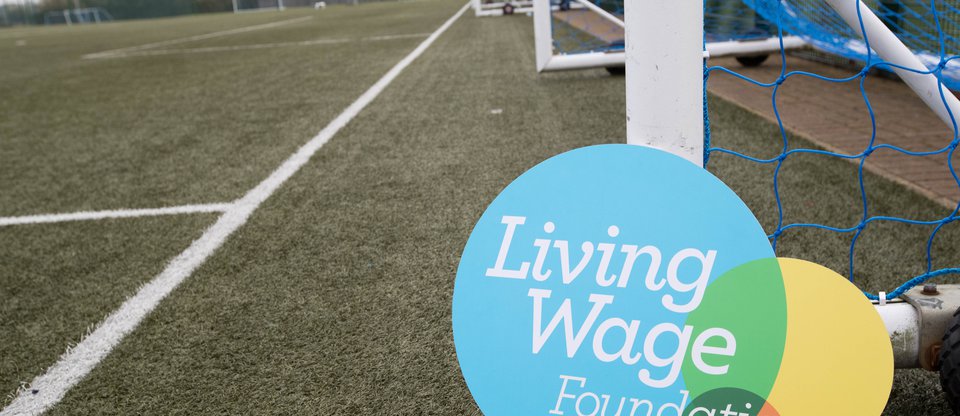 Citizens UK have sent open letters to the chairmen of West Ham United, Tottenham Hotspur and Arsenal Football Clubs calling on them to follow the recent commitment by Everton FC to become a Living Wage club.
Despite the Premier League announcing in 2015 that their clubs must pay all of their directly employed staff a Living Wage - that is not extended to many of the sub-contracted staff on match days who are often on low pay.
For example at West Ham's Stadium based on the Olympic Park caterers who serve supporter's half-time food, cleaners who clean the stadium toilets and waiters in the executive boxes take home wages that do not cover the cost of living leaving them struggling to make ends meet.
This contravenes the London Legacy Development Corporation (LLDC) commitment that all workers on the Olympic site will be paid a London Living Wage
The East London Citizens Organisation (TELCO) hope the situation can be resolved quickly and have invited West Ham United to attend their 20th Anniversary Assembly on 9th March where they hope to celebrate West Ham going Living Wage.
TELCO lead organiser Emmanuel Gotora said: "The Living Wage movement began in East London, where parents working two or three jobs had no time for family life or sporting activities such as football. Unfortunately this remains the case for many low paid workers in Newham. West Ham can show leadership by making the London Stadium a national treasure which pays the Living Wage and continues as a symbol of British pride in what was achieved for the area in 2012."
The Living Wage is an hourly rate of pay that allows workers to earn enough to afford the cost of living, as independently calculated by the Living Wage Commission. In London, that's £9.75 - the equivalent of £19,012.50 per year.
Meanwhile, the wages of players at these clubs has sky-rocketed in recent years, with Arsenal stars Mesut Ozil and Alexis Sanchez negotiating contracts set to be even higher than the £140,000 and £130,000 they currently earn per week.
Clubs often claim the responsibility for pay lies with the contractors themselves such as Delaware North who provide much of the catering services at Arsenal, and Vinci Facilities who operate the stadium at West Ham. However, Citizens UK believe it's the responsibility of the clubs themselves to ensure all staff who work on their site, and are so vital to the match day experience, are paid a fair wage.
Everton FC and Chelsea are leading the league when it comes to fair pay by joining nearly 3000 other businesses and organisations as Living Wage accredited employers with the Living Wage Foundation. This means they pay all of their onsite subcontracted staff, full-time and part-time, a Living Wage - showing others it can be done.
North London Citizens, the network of faith groups, schools, universities, trade unions and migrant groups that spans from Harrow to Haringey, has seen new stadia such as Wembley and the Emirates be built in the past decade but want to see that investment in communities translate into Living Wage jobs for local people.
Tottenham Hotspur claim their new stadium next to White Hart Lane will be responsible for 3,700 jobs, of which 1,700 will be totally new, and North London Citizens hopes these will all be at the London Living Wage rate.
Michael Pugh, Living Wage community organiser for Citizens UK, said: "The redevelopment surrounding the new stadium in Haringey has at times been controversial but Spurs have the opportunity to give Living Wage jobs back to the community and we hope that they can kick off the 2018/19 season in a brand new - Living Wage – stadium."
This follows the call last month from Mayor of London Sadiq Khan for all London Premier League clubs to pay a London Living Wage. He said, "the likes of Arsenal, Spurs, West Ham and Crystal Palace are leading employers in London. I'm calling on them to sign up and pay their staff the increased rate."
Leaders from Citizens UK hope to meet with senior executives at the clubs in the coming weeks to make the case for the Living Wage and support them through the process of accrediting with the Living Wage Foundation.
www.Livingwage.org.uk