Citizens UK and ShareAction AGM army action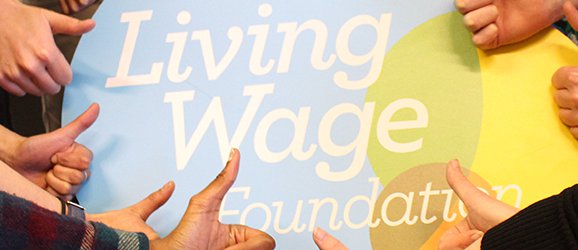 Today, two Citizens UK members working in partnership with ShareAction, attended the Next Plc. Annual General Meeting to ask the board questions about the Living Wage. ShareAction supports hundreds of shareholders to attend AGM's, creating an AGM army to ask questions about the Living Wage to some of the UK's biggest companies.
Today, the duo from Citizens UK, Father Michael Brown and George Gabriel, Nottingham Citizens, asked the board of Next to commit to paying the Living Wage of £9.15 in London and £7.85 across the UK to all their staff based in the UK.
This is a part of ShareAction's campaign for the Living Wage across the FTSE 100 through shareholder activism. Nearly a quarter of the FTSE 100 have now accredited, but no high street retailer has yet signed up. ShareAction has organised AGM questions on the Living Wage at more than 10 AGMs of the FTSE 100 so far this year.
Father Michael Brown, Citizens UK said:
"Today, as part of an army of volunteers attending AGMs with ShareAction and Citizens UK, I was able to pose a question to the Next Plc Board asking them to implement the Living Wage. This followed Lord Wolfson's comments earlier this year, where he seemed dismissive of the voluntary rate that those businesses who can are encouraged to pay.
"In response to my question, John Barton, Chairman of Next, for the first time, recognised the principle of the Living Wage; that hard working people should earn enough for a dignified standard of living. Whilst this is far from accrediting as a Living Wage employer, Next must be recognised for making significant progress in increasing the pay of their lowest salaried staff and moving towards the Living Wage rate. The retail sector in particular has kept wages pegged to levels around the minimum, meaning staff are forced to rely on in-work benefits and often live a hand-to-mouth existence, just trying to get by.
"The best employers are voluntarily signing up to pay the Living Wage now. The Living Wage is a robust calculation that reflects the real cost of living, rewarding a hard day's work with a fair day's pay. We believe that work should be the surest way out of poverty."
ShareAction is simultaneously mobilising an Investor Collaborative for the Living Wage made up of institutional investors such as asset managers, pension funds, and charity and faith investors who are writing to all of the FTSE 100, including Next, in support of the Living Wage.