Citizens leaders hold EqualiTeas event with Andrea Leadsom MP
Citizens leaders engaged with Andrea Leadsom MP, the Leader of the House of Commons, over tea and coffee to mark the centenary of some women earning the right to vote and discuss modern day barriers to greater democratic participation, as experienced by our membership.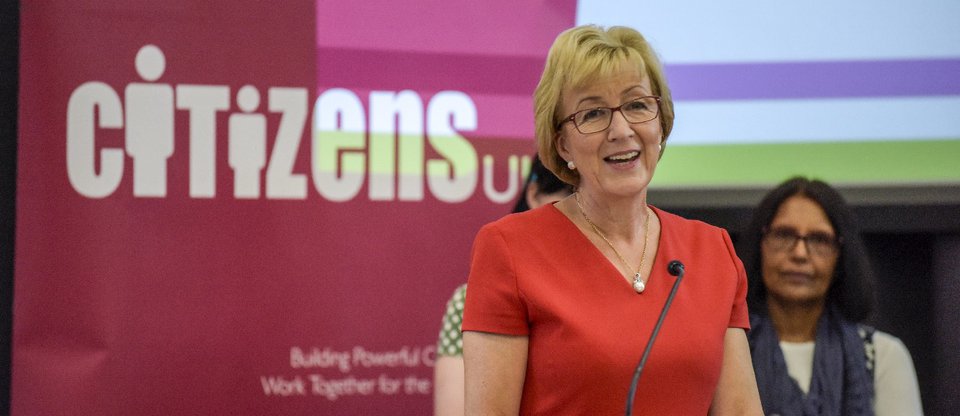 The event started by remembering the suffragette movement in recognition of the fact that hard fought change is won when ordinary people organise effectively and compel power-holders and decision-makers to act.
However, 100 years after the Representation of the People Act of 1918 which granted women the right to vote, British society still faces a range of barriers that prevent people from meaningfully engaging in the democratic process – whether that's through voting or having the means to make one's voice heard in between elections.
That's why Citizens leaders hosted 6 roundtable discussions: this was an opportunity to tell Andrea Leadsom MP about the issues directly affecting our communities and ask for her support.
At our mental health roundtable , Andrea Leadsom MP heard about the outcome of a number of listening campaigns that Citizens alliances have been running, which showed that more and more people are struggling with mental health, not receiving the support they need and thus retreating from public life and work due to their worsening well-being.
Leaders at our women's table spoke about the many, interconnected barriers that impact on women's participation on public life. Among these, there is the problem of misogyny and the fact that the hatred of women often manifests itself in public places, such as our streets. We highlighted the work that Nottingham Citizens have done, which has led to the local police making misogyny a hate crime that women can report.
At our roundtable on the Lobbying Act , Andrea Leadsom MP heard about our concerns that this law prevents charities like Citizens UK from fulfilling our mission. We called for the Government to amend the Act and exempt all charities from its provisions.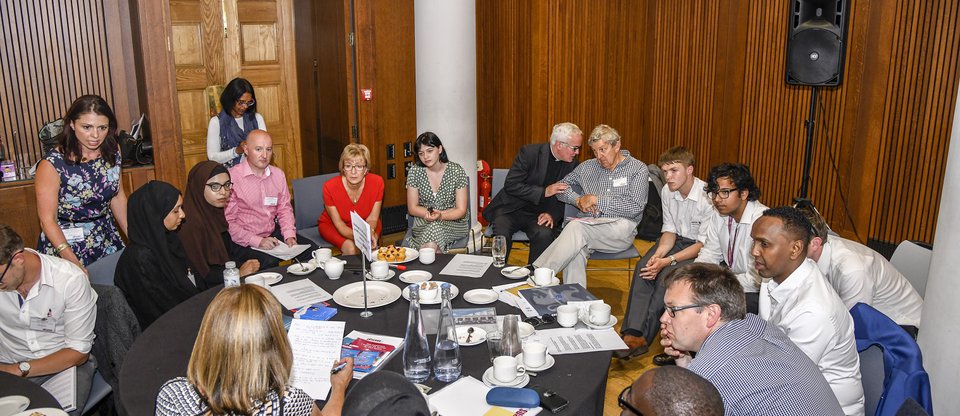 Our citizenship table raised the issue of high Home Office fees – currently at £1012 per application - for children born or raised in the UK who are eligible to apply for British citizenship but cannot afford it. As a result, many young people are prevented from accessing university because they are locked out of the student loans system, which requires students to be British or EU citizens in order to access loans. These high fees therefore stop young people with much to offer to our country from becoming contributing members of society who have a stake in our democracy.
Young leaders at our Votes at 16 table made the case for why allowing 16 and 17-year-olds to vote would help confront the widespread apathy that young people currently feel when it comes to politics. Knowing that one's votes, interests and concerns matter can lead to greater engagement in politics and democracy, as already seen in the Scottish independence referendum.
Finally, leaders at our table on the participation of British Muslims shared the recommendations that came out of our Commission on Islam, Participation and Public Life as a result of numerous public hearings held across the country to delve into both the external and internal barriers that Muslim communities face.