Calais Children Allowed to Join Loved Ones In The UK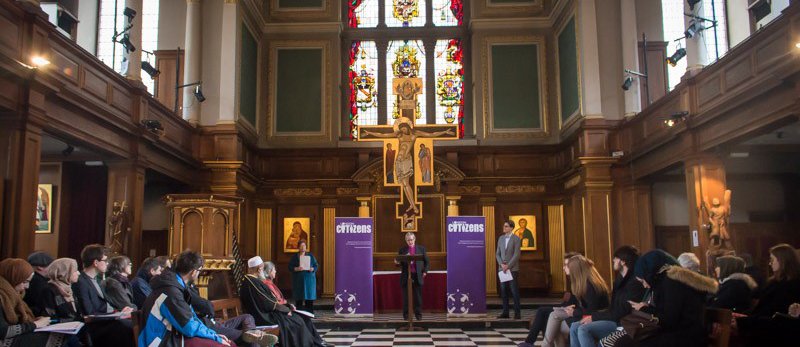 A British court has ordered that three children and one adult in Calais should be immediately brought to Britain to join their relatives.
In a ground breaking order the court ruled that the three unaccompanied children and dependant adult should, under European rules, be allowed to live with their loved ones who are already in Britain while their asylum claims are examined. The case was brought to court by Citizens UK, Islington Law Centre and Bhatt Murphy Solicitors.
Many people in Calais are desperately trying to get to Britain in order to reunite with family members. Bureaucratic failings mean that despite there being provision in EU regulations for this to happen safely and legally, in practice it can be virtually impossible.
At the moment, provisions in the Dublin regulation would theoretically only allow an asylum seeker in Calais to join their relative in Britain if they had already applied for asylum in France. The French Government would then ask Britain to take on the case so that the family could be together.
However, lawyers successfully argued that the current system wasn't working, and the court has accepted that evidence of a written claim to asylum in France was sufficient to prove the children had initially sought safety there.
The court subsequently ruled that instead of waiting for the French Government to ask, the court has ordered British Government to act. It will now be up to Britain to examine the claims of these specific cases under the Dublin regulation.
George Gabriel, Citizens UK said: "We are delighted with the judgment and look forward to being able to see these families, who have been so cruelly separated by war; reunited and safe. This judgment highlights that there are safe, legal routes to reconnect families using the Dublin III regulations, and we hope will allow other families to be reunited.
"The judgment is also tinged with sadness. We know that Masud, who died just days ago, aged 15, suffocated in the back of a lorry, trying to reach his sister here in the UK could also have been granted asylum using this safe route. Now government and the French authorities must act to ensure no more children are driven into the hands of people smugglers or become so desperate they take terrible risks to reach the safety of the UK.
"We know this is just the start of work to ensure the most vulnerable are protected and are pleased with this positive outcome; it will help us to continue to fight for justice for those who are in most need through no fault of their own."