Breaking the Ramadan Fast with friends in Finsbury Park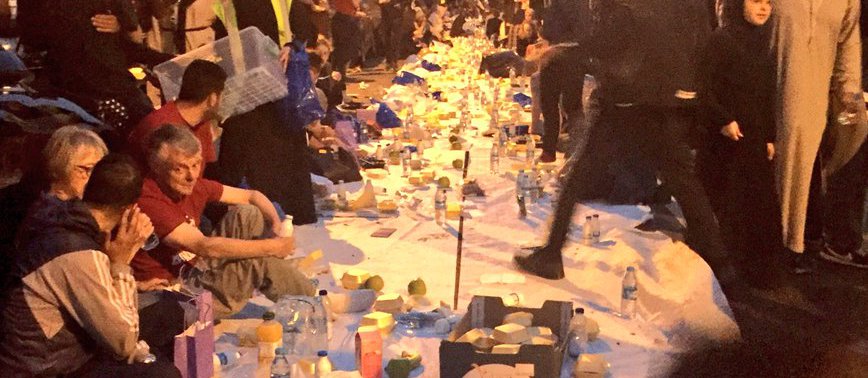 North London Citizens, break the Ramadan fast with friends from mosques around Finsbury Park this weekend.
The local Muslim Welfare House, itself a member-organisation of Citizens UK, was the site of the terrorist attack last week. Quite near to this, is the larger Finsbury Park Mosque, which also attracts many worshippers during Ramadan. North London Citizens membership comprises synagogues, churches, schools and universities. Since the terrorist attack, Citizens have visited the area every night for Iftar.
CUK organiser, Charlotte Fischer, who was at Finsbury Park, said : "We were there offering dates and water to our Muslim friends as they broke their Ramadan fast, to show solidarity and support at this difficult time. We continued this action up to Eid this weekend."
Citizens UK director, Neil Jameson, said : "We are proud to be with Muslim Welfare House together in London Citizens and feel moved to show our support to their members and their families."