Are refugees still welcome? A blog from Hani
My name is Hani and I'm from Syria. My family and I arrived in Devon in 2017 after escaping the war in our home country and living in a limbo and hardship in Jordan for several years.

We've grasped this second chance at life with joy . Since arriving here, I've found a job as a gardener and my wife has given birth to our third child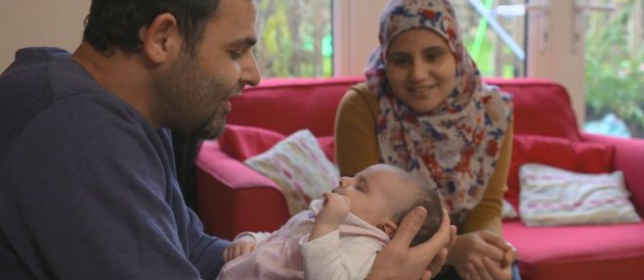 But none of this would have happened if it weren't for a couple of things:
In 2015,
the UK Government pledged to resettle 20,000 Syrians by 2020
;
Local Authorities and local groups - like the Community Sponsorship group that welcomed me - stepped up by taking in families like mine and helping us access education, health and other services.
I may be new to Britain, but I think Britain should be really proud of what's been achieved in the last few years by ordinary people, communities, Councils and the Government all playing their part.

Yet all of this could come to an end in just a few months' time...

We urgently need to know whether refugee resettlement is going to continue beyond 2020. Here's what you can do:
Invite your local MP to our event in Parliament in June.
This is a great opportunity for MPs to learn more about refugee resettlement and add pressure on the Home Office to extend resettlement beyond 2020.
The whole event is led by refugees and will make a powerful case for resettlement. We need as many MPs to hear their stories as possible.
Use
this template letter
to invite your MP by email. You can double check who your MP is, and find out their contact details,
here
.
If you can afford it, would you consider making a one-off or regular monthly donation?
No matter how big or small, our donations add up.
Donations
are what allows us and our friends at
Sponsor Refugees
to run training sessions for communities who want to find homes for refugees and prepare for their arrival - and it helps us keep the pressure up on the Home Office too.
👉Make a one-off donation here to our Refugees Welcome Fighting Fund. Or set up a regular donation here .
I'll be in Westminster on 18th June and look forward to hopefully meeting MPs from across the country. Thank you for everything you've done and continue to do to support refugees.
Hani Arnaout
Syrian refugee, Ottery St Mary resident, proud dad and gardener