A day in the life: Sandra Lawson, Senior Community Organiser for schools and South West
A day in the life: Sandra Lawson, Senior Community Organiser for schools and South West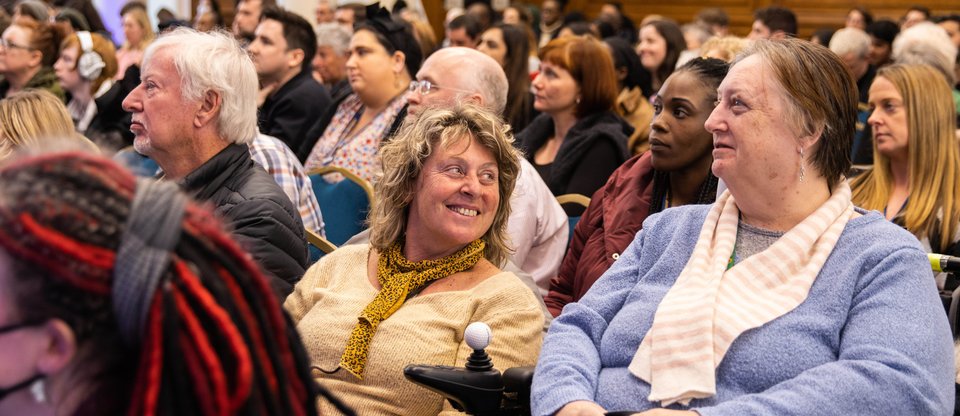 I started my journey in Community Organising four years ago as a leader in my school, working with students in the Community Action Programme. I loved seeing young people develop their leadership skills through the Citizens Young Leaders programme. They carried out listening campaigns, participated in neighbourhood walks with the Police and Crime Commissioner and played an active role in Assemblies, which involve holding politicians to account by seeking public commitments. Watching these young people become empowered to change their world, inspired me to become a full-time Organiser!
My role covers schools in the South West, from Devon to Bristol. Since staring my role, I've had the opportunity to learn more about the issues students and their families are facing beyond the school gates: knife crime, drug dealing and low wages. The best part about Organising with these communities is getting to see the power this transformative process can have.
As the Senior Organiser for Citizens Somerset, I am helping to grow the Alliance and to support Leaders on their current campaigns: modular homes to house those experiencing homelessness, a cycle route, the Real Living Wage Campaign and safety in parks. A personal highlight of mine has to be my engagement with the national Real Living Wage Campaign in London, where we contributed to the creative action by making banners out of old blinds and a shower curtain! The fun you can have coming up with catchy slogans should never be underestimated, nor the joy of the camaraderie and relationship building on train journeys with leaders.
I see organising as the glue that binds people and ideas together to make change happen, and I love being part of that!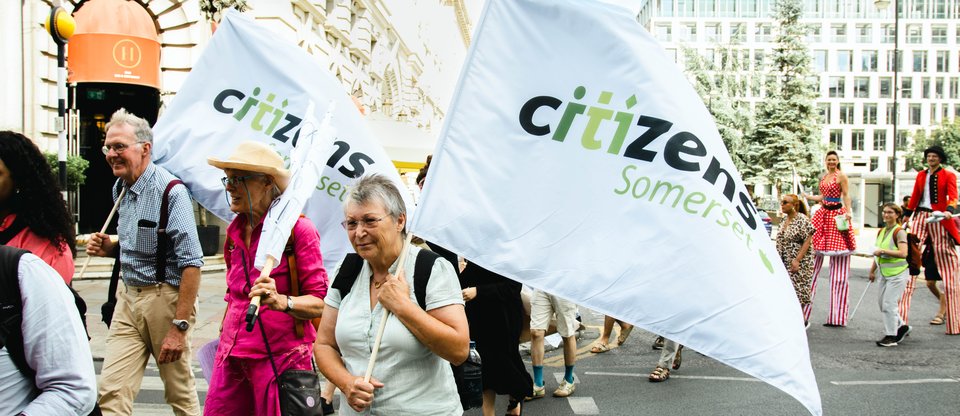 Find out more about Somerset Citizens
Somerset Citizens are a Citizens UK Chapter with an alliance formed of nine members, ranging from schools, churches and community groups. Together, they organise and tackle injustices in their local communities.
Posted by Sophie Thomhave-Lee on 15 Feb, 2023