Building better hate crime protections: Birmingham's response
Citizens UK, Birmingham ran an event that was both impressive and intimate, with 37 leaders in attendance. Testimony was shared in four themed breakout groups of around ten people, with a chair, timer and note taker each, and with leaders clearly briefed on their themes beforehand. Group themes, such as diaspora, communities, and young people allowed each table to explore experiences of hate and policy solutions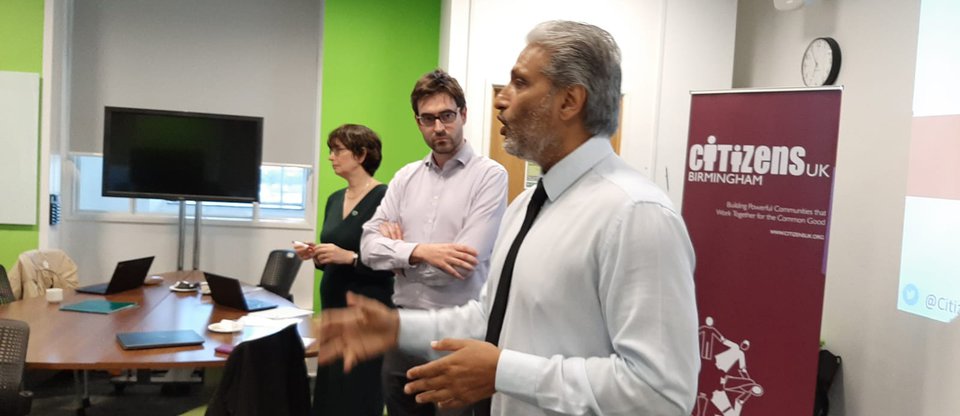 A few leaders were invited to share longer accounts to the room as a whole. There was an horrifying account of the normalised, everyday schoolyard antisemitism faced by a young leader, with jokes about gas chambers often being a daily occurrence, and there was the story of a hijabi Muslim leader being abused in public by an attacker explicitly quoting our Prime Minister's letterbox comment.
Different themes such as islamophobia or misogyny, and different perspectives such as those of teachers or students, weren't separated out but rather woven together in a group session. Rather than simply observing, the Law Commission team were invited to take part in the rounds on each table, where we all shared personal stories of hate we had experienced or witnessed.
These testimonies highlighted the different drivers of hate and the failure of institutions at range of scales to respond appropriately. This message was brought home by Chris Allen, a leader and academic who gave us a short lesson on the role of social environments in creating 'permission to hate' and who challenged the law commission to look beyond immediate perpetrators to those who enabled them, if they wanted to make a meaningful difference.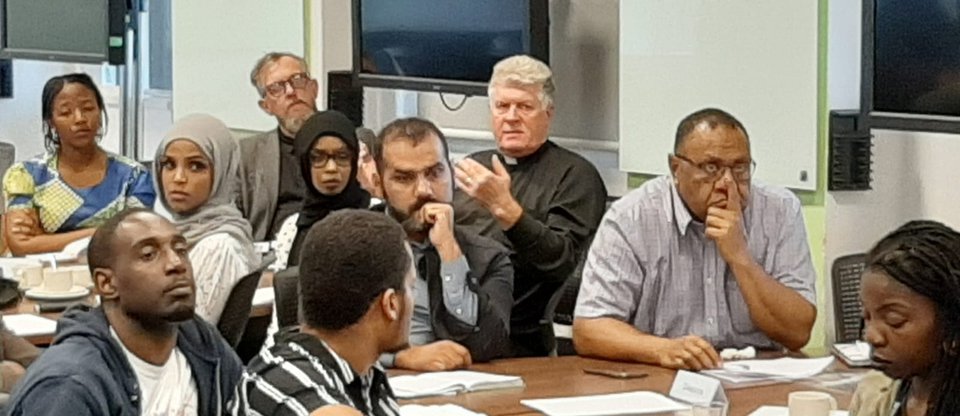 The event concluded with two powerful stories of actions in Birmingham, involving community iftars in areas with few Muslim residents, and of a project in schools to get new generations to remember and connect with the legacy of the holocaust. Birmingham leaders used the event to highlight the potential for local action, not least around upcoming elections, and the evaluation revealed a room full of anger, but also one feeling a sense of solidarity's and a renewed motivation to act.
These visits really brought the issues and stakes home for many of us, and highlighted a range of opportunities – not only with the law commission – to push for local and national change. Out of them we have an emerging national leaders' team on hate crime, as well as plenty more to do!