Birmingham's Civil Society & Elected leaders join Special Vigil for victims of Paris & Beirut Attacks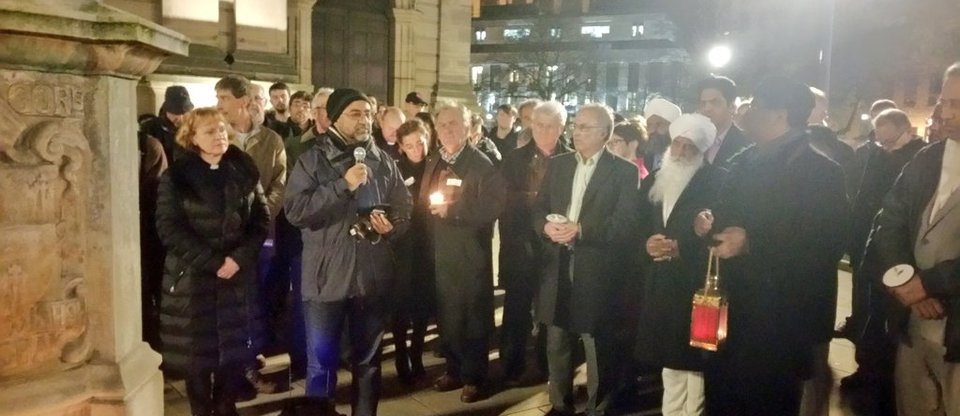 On Sunday 15th November, over 200 people from Birmingham gathered for a special vigil to remember those that had lost their lives in attacks in Paris, Beirut, Syria, Egypt and others parts of the world. Leaders from the Christian, Jewish, Muslim and Sikh community came to speak at the event to represent Birmingham as a "city of the world".
The special Vigil was organised in collaboration with the Diocese of Birmingham. Attendees heard powerful reflections from faith leaders followed by a minute's silence leading to a heart-warming ending with a round of 1-2-1s reaffirming the bonds between individuals and communities.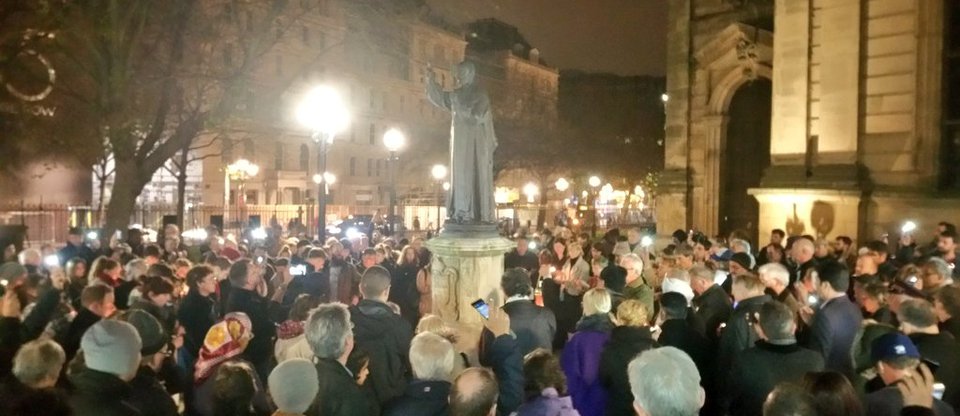 The minute's silence was followed by a joint statement of solidarity.
"As citizens of Birmingham and as people from all faiths and none we have been horrified by the terrorist attacks in Paris. Our thoughts and prayers are with all the victims and families at this traumatic and difficult time. Knowing that this comes soon after the tragedies of the Russian airline, the bombing in Beirut and the ongoing conflicts in many countries including Iraq, Syria and Yemen deepens our grief.
We are gathered this evening to grieve and to show our compassion and solidarity with those innocent victims of the attacks.
We condemn these violent acts wherever they stem from and whoever perpetrates it.
We stand together for peace in our city, not allowing these events to drive us apart. We do not hold people here to account for the actions of others but commit to continuing our work to make Birmingham a place of safety and welcome for all."