Voter Registration
How to Register to Vote!
Local elections for 2021 across the United Kingdom are fast approaching. It is vital for Citizens leaders to organise together for high voter turnout.
Elections currently scheduled to take place this year in May include local councils, 13 directly elected Mayors and 40 Police and Crime Commissioners in England and Wales. There will also be elections in the Parliaments and Assemblies of Scotland, Wales and London.
Our asks
With many of these elections having already been delayed by a year, and with lockdown restrictions looking likely to stay in place across the UK for March and April, we need to organise effectively to minimise the risk of low voter turnout.
Citizens UK leaders have some exciting and important work to do - we need to help inform people of their right to vote.
And in Wales 16 and 17 year olds will be eligible to vote for the first time this year, so maybe you want to make sure they know how to!
Perhaps you are involved in one of Citizens UK's campaigns on tackling hate crime, and want to encourage high turnout for Police and Crime Commissioner elections. Or maybe you know that building political engagement is key for growing relational power around common self-interests.
Key facts and figures
Electoral Commission estimates up to 9.4 million eligible voters were missing from electoral roll in 2019, and that they had found evidence of 'overwhelming support' for automatic voter registration.
The UEA report confirms that those aged over 65 are 69% more likely to be registered to vote than those aged 16-17, and also cites some more troubling statistics, such as white people being approximately 10% more likely to be registered than those from Black or Asian communities.
So long as I do not firmly and irrevocably possess the right to vote I do not possess myself. I cannot make up my mind — it is made up for me. I cannot live as a democratic citizen, observing the laws I have helped to enact. Dr Martin Luther King, 1965
Watch these example videos created by Kings College London students and Citizens Cymru Wales young leaders: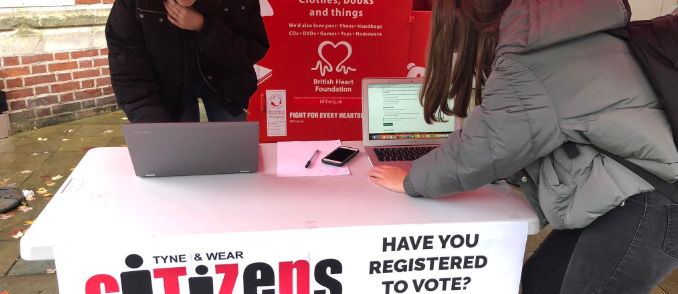 How you can get involved
Share our new website!
Citizens UK polling shows that 6 in 10 people don't know the date of the elections. It is also concerning to know that many migrant communities from the EU or former Commonwealth states may not realise they are eligible to vote - and risk losing out on their democratic right to have a say in the political decisions that affect them!
CanIVote is a multi-lingual website with information on voter registration and eligibility, designed for those for whom English is not their first language.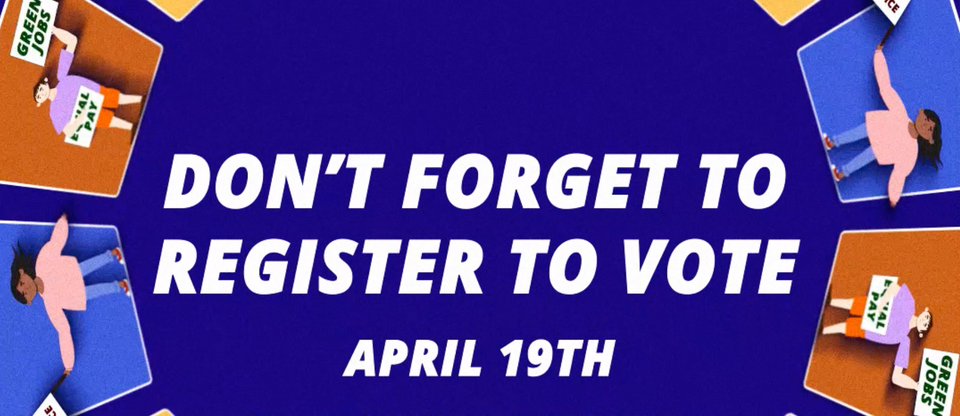 Use our Video resources in your Voter Registration Campaign!
Download our video and audio resources to support your voter registration campaign. Learn how to make and edit videos, and borrow our templates to make an impact by encouraging others to have their say on the issues that matter.
Resources are available to Citizens UK members in the Leaders' Area.