Covid-19 response
Our Covid-19 Community Organising response
Following the outbreak of the Covid-19 pandemic in March 2020, we ran a rapid listening campaign to identify the main concerns that local communities are facing in this unexpected new era of social distancing.
While the pandemic has continued to highlight many injustices that vulnerable people face, our alliances have been showing undivided love and support for communities across the country.
Key facts and figures
178 devices distributed by Citizens UK since June 2020.
£45,000 raised in hardship funds for the worst hit people and organisations in our communities.
Parents and Communities Together (PACT) contacted almost 300 parents, with a team of digital volunteers (working in both English and Spanish languages) and supported an estimated 65 mums.
2,000+ community leaders accessed our online training during lockdown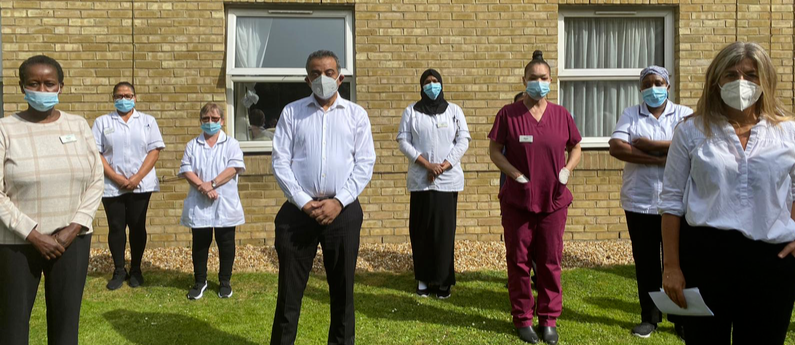 Thanks to the new Connectivity Guides developed by Colchester University, one of our congregation can now attend services for first time in three years. Another has spoken to friend in South Africa for first time in 10 years. Andrew Topple, Methodist leader at St. Stephen's Church in Colchester.
A brief overview of what we have done
Across the country our organisations are working hard to support the hundreds of thousands of people who are impacted by the Covid-19 crisis: from schools keeping canteens open to feed hungry families, to faith groups delivering to neighbours in quarantine.
Our community response fund has been set up to help our Chapters and members to practically support vulnerable communities hit hardest by the Covid-19 crisis. You can give to this vital fund here.
With some public services such as Universal Credit becoming digital by default, this has hit those with fewest resources the hardest. With the Covid-19 response grant from The National Lottery Community Fund, we have engaged in a range of actions to reduce barriers by listening to leaders and their teams, distributing devices and data packages, developing IT skills and confidence, and sharing best practice.
A real sense of unpreparedness around digital technology emerged with community Leaders when we launched our listening campaign. To empower our members, we delivered weekly Zoom sessions on organising during Covid-19. In June we launched our campaign to get key workers a Living Wage – with a particular focus on those working in the care sector.
On June 16, 2020, the Government announced that they would provide about 1.3 million school children with school meal vouchers. This was off the back of a significant amount of work from Citizens UK alliances, as well as Manchester United footballer Marcus Rashford writing a public letter to the Government. However, plans to extend this were voted down in October 2020 – leaving millions hungry over the holidays. We are continuing to campaign around this.
The pressure on the Government to give care workers a Living Wage continued in July as care home blessings took place up and down the country.
I feel like a Roman Gladiator going into the ring on a night shift. Everyone is clapping for you, but you're pitting yourself against a deadly disease without the proper pay and protection. Tabitha, a care worker.
Donate to our community response fund to support the most vulnerable through the pandemic
Ask the Government to give a real Living Wage to care workers