Communications and Campaigns Intern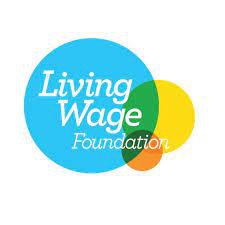 Communications & Campaigns Intern - Living Wage Foundation
Job Type: 
Internship
Salary: 
£10.85/hour / £21,158 per annum
Contract: 
Short Term
Holidays: 
25 days + Christmas Break
Location: 
London Office
Remote Available
Please click here to download the job description.
The Living Wage Foundation was launched in 2011 by Citizens UK to tackle in-work poverty and ensure that workers earn enough to live on and participate in family and community life. Citizens UK is the home of community organising with diverse civil society alliances set up to develop leaders to work on the issues that matter to them, such as the Living Wage. Other projects include PACT (Parents and the Community Together) and Sponsor Refugees to add depth to the impact of Citizens UK's work.
The Living Wage is a movement of businesses, organisations and people who believe that a hard day's work deserves a fair day's pay. The real Living Wage is an independently-calculated hourly rate based on the cost of living and announced each November during Living Wage Week, our annual celebration of a growing network of over 8,000 Living Wage Employers.
The Living Wage Foundation celebrates employers that voluntarily choose to pay the real Living Wage through an accreditation scheme that recognises a long-term commitment to fair pay and has secured pay rises for 270,000 low paid workers.
Purpose
The Living Wage Foundation is looking for a self-starting and organised individual to join our dynamic team as a Communications and Campaigns Intern. This internship provides an opportunity to gain valuable experience working with the Living Wage Foundation's Communications and Campaigns.
The intern will assist the team to raise awareness of the real Living Wage through our various communications channels and support our plans to celebrate the 20th Anniversary of the Living Wage movement during our annual Living Wage Week.
Living Wage Week is held w/c 15th November and is our annual celebration of the Living Wage movement. In the lead up to the week, the successful candidate will assist with social media, copywriting, press, gathering case studies from accredited Living Wage Employers and helping the team with operational tasks e.g. research. 
Main Responsibilities
The role will include the following activities:
Raising awareness of the Living Wage Foundation by writing blogs and creating online content about for our website 
Daily monitoring of social media activity, maintaining and updating our social media channels where relevant. Growing our ethical consumer audience on social media via the Instagram "daily business" etc.
Carrying out a broad range of other operational tasks to support the communications and campaign team when necessary (e.g. research, minute taking)
Help the team deliver the communications plans for our annual Living Wage Week in November
Liaising with accredited Living Wage Employers to gather case studies and testimonials
Application Procedure:
Method: Fill out application form which you can download here. Please save file as 'Name – Communications and Campaigns Intern'.
Submit to: recruitment@citizensuk.org
Please note: The subject heading of the email must contain the applicant's name and the words 'Communications and Campaigns Intern'.
Deadline to apply: 
Wednesday, August 4, 2021 (All day)
Interview dates: 
Thursday 12 and Friday 13 August.
The Living Wage Foundation is committed to being an inclusive employer. We value a diverse workforce and encourage anyone with an interest in this role to apply, regardless of whether you meet all the desirable criteria. We invest in our staff and will support you to develop the skills and knowledge required to deliver the role. We particularly welcome applications from black, Asian and minority ethnic (BAME) candidates, who are underrepresented at the Foundation. Please contact us if you would like to discuss flexible working arrangements ahead of applying.
There is a voluntary and anonymous Diversity Monitoring Form which helps the Living Wage Foundation to monitor against the aims and commitments of our Equal Opportunities Policy. We appreciate your help and cooperation by filling in this form.
For more about the Living Wage Foundation, please visit www.livingwage.org.uk.
Posted by Abdul Quader on 4 Jul, 2021